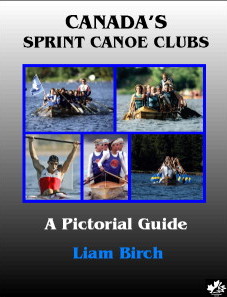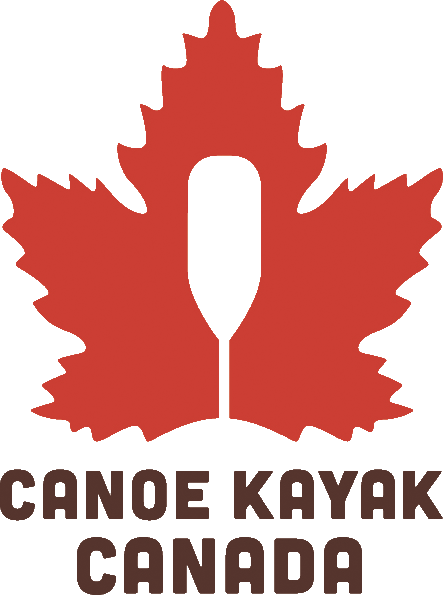 CanoeKayak Canada National Team Alumni
CanoeKayak Canada governs the selection of athletes to a variety of national teams. This includes teams for the Senior Worlds, Junior Worlds, Olympic and Pan American Games, as well as lesser-known events such as the Pan American Championships and International Invitational regattas.
Please notify the webmaster if you have any additions or corrections to make to these entries. birchers@rogers.com
The North American Championships (1953-1977) are listed on individual club pages.
Go to the North American Championships page for further information.
Please also see Fred Johnston's book, "100 Years of Champions."
NB: Although selection to the Junior National Team does not guarantee that an athlete will compete internationally,
I have indicated those selections here, where known, provided the athlete has not gone on to compete at a higher level.
MacASKILL, Klari
Home Club
Other Clubs
Achievements

CALGARY
West Rouge

1992, 1996

1989, 1990, 1991, 1993, 1994 K4 200
MacASKILL, Neil
Home Club
Other Clubs
Achievements

RIDEAU

1988 K4 500 K4 1000
MacDONALD, Daniel
Home Club
Other Clubs
Achievements

MIC MAC

2016 Jr C2 1000
MacDONALD, Jessica
Home Club
Other Clubs
Achievements

MIC MAC

2016 Jr C2 200
MacDONALD, Randy
Home Club
Other Clubs
Achievements

CHEEMA

1977
MacDONALD, Todd
Home Club
Other Clubs
Achievements

CHEEMA

2007

2006 Jr C1 500 Jr C2 1000 Jr C2 200 Jr C1 1000 Jr C2 500
MACEK, Adrian
Home Club
Other Clubs
Achievements

CARTIERVILLE

1981 Jr K4 1000
MacGLASHEN, Bob
Home Club
Other Clubs
Achievements

BANOOK

1964
MacINTOSH, Hannah
Home Club
Other Clubs
Achievements

SENOBE

2018

2011 C1 200 , 2013

2015, 2016, 2017, 2018 C2 200

2010 Jr C2 1000 Jr C1 500 Jr C2 500 Jr C1 200 , 2013 Jr C1 200 Jr C1 500 Jr C1 5k , 2018 C2 200
MacINTOSH, Ken
Home Club
Other Clubs
Achievements

CHEEMA

1997
MacINTOSH, Marlee
Home Club
Other Clubs
Achievements

MASKWA

2017

2018 Jr C1 1000 C2 500
MacKAY, Jessica
Home Club
Other Clubs
Achievements

MASKWA

2018 Jr C2 200 Op C4 500
MacKENZIE, Madison
Home Club
Other Clubs
Achievements

CASCADES

Lac Beauport

Trois Rivières
(2019)

2015, 2016
MacKENZIE, Sloan
Home Club
Other Clubs
Achievements

CHEEMA

2022 C4 500 , 2023 C4 500 ,C2 500 ,

2021 C4 500 , 2022 C4 500
MacMATH, Dan
Home Club
Other Clubs
Achievements

RIDGE

| | |
| --- | --- |
| | Burloak |
| | Wascana |

1997
MacPHEE, James
Home Club
Other Clubs
Achievements

SACK-A-WA

2016
MacPHERSON, Cassidy
Home Club
Other Clubs
Achievements

RIDGE

2021
MacRAE, Katherine
Home Club
Other Clubs
Achievements

SENOBE
Abenaki

2003
MADILL, Scott
Home Club
Other Clubs
Achievements

NORTH BAY
West Rouge

1988 Jr K4 500 K1 1000
MAJKUT, Tony
Home Club
Other Clubs
Achievements

QUEBEC

1971
MALFESI, Brian
Home Club
Other Clubs
Achievements

RIDGE

2021

2015, 2019, 2021, 2022, 2023

2011

2014, 2016

2010 K4 1000 K2 1000 , 2018 K1 1000 , 2022
MARANDA, Christian
Home Club
Other Clubs
Achievements

LAC BEAUPORT

2013, 2014 (Paracanoe)
MARCUSON, Rachel
Home Club
Other Clubs
Achievements

MISSISSAUGA

2006 Jr C2 1000 Jr C2 500 Jr C2 200 Jr C1 200
MARKS, Jenna
Home Club
Other Clubs
Achievements

BANOOK
Senobe
(2023)

2009 C1 200 C2 200 C2 500

2008 C2 1000 C2 500 C1 500 , 2009 C2 200 C2 500 C2 1000 , 2010 C1 500 C1 1000 C2 200 C2 500 C2 1000 C1 200
MARSCHALKO, Mark
Home Club
Other Clubs
Achievements

CHEEMA
Maskwa

2014 Jr K4 1000 Jr K2 1000
MARTIN, Alexandre
Home Club
Other Clubs
Achievements

TROIS RIVIÈRES

2018

2021

2018 Jr K1 200 Jr K2 200
MARZELL, Peter
Home Club
Other Clubs
Achievements

OTTERBURN

1973
MASELLA, Gabriel
Home Club
Other Clubs
Achievements

LACHINE

2009
MATHEWS, Dudley
Home Club
Other Clubs
Achievements

GANANOQUE
Mississauga

1967 K2 10k K4 1000
MATTHEY, Robert
Home Club
Other Clubs
Achievements

OTTERBURN
Saskatoon

1981 Jr C1 10k
MATVEEV, Nicholas
Home Club
Other Clubs
Achievements

RICHMOND HILL
Balmy Beach (2014-)

2021

2018, 2019, 2021, 2022, 2023

2015

2017, 2018

2014 Jr K4 1000 Jr K1 200 , 2018 K4 500 K2 500 , 2022 K4 500
MAXWELL, Dion
Home Club
Other Clubs
Achievements

RIDGE

2005
MAXWELL, Gavin
Home Club
Other Clubs
Achievements

BURLOAK (Oakville)

1996

1993, 1994, 1995

1991 C2 1000 500
MAYO, Jonathan
Home Club
Other Clubs
Achievements

ORENDA

2008 Jr K4 500
McBEATH, Sean
Home Club
Other Clubs
Achievements

RIDGE

2006 Jr C2 1000 Jr C2 200 Jr C2 500
McCARTHY, Jamie-Lynn
Home Club
Other Clubs
Achievements

MIC MAC

2000 Jr K1 500 Jr K2 500 Jr K4 500

2000
McCLEERY, Alan
Home Club
Other Clubs
Achievements

GRAND TRUNK
Cartierville

1960
McCOLGAN, Ashley
Home Club
Other Clubs
Achievements

RIDEAU

1991 K4 500 K4 1000
McCOOMBS, Jason
Home Club
Other Clubs
Achievements

BANOOK

2012

2013 C1 Relay , 2014, 2015

2009, 2011

2013 C1 200 , 2014

2015 C1 200
2010 Jr C1 200 Jr C1 500 Jr C2 200 Jr C1 1000 Jr C4 1000
McCORMICK, Ian
Home Club
Other Clubs
Achievements

SENOBE

2014, 2015

2014 Jr C2 1000 Jr C2 200
McCULLOUGH, Daniel
Home Club
Other Clubs
Achievements

SASKATOON

2014 Jr C2 1000 Jr C2 200 , 2018 Jr