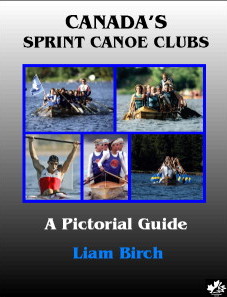 CLOVERLEAF CHAMPIONS

The Cloverleaf Championships began in 1981. The previous year, Bantam events were removed from the National Championships. As a result, three divisions (Western Ontario, Eastern Ontario and Quebec) combined to organise a Bantam and Peewee-only championship regatta. The Cloverleaf regatta was suspended indefinitely in 2007. The two Ontario divisions agreed to continue a Bantam/Atom/Peewee championship called "Trillium."

The original idea came from Sue (Gifford) Edwards and Pooh Bell and was brought to fruition by flag officers Peter McCabe (Que) and Geoff Robins (EOD).

TRILLIUM CHAMPIONS
This data has been very hard to track down. If you have any information that can fill in some of these gaps, please contact me.
birchers@rogers.com
CLOVERLEAF

Year
Location

Pts

Pts

Pts

1981
Carleton Place, ON
--
--
--
--
--
1982
Otterburn Park, QC
1983
Ottawa, ON
1984
Cap-de-la-Madeleine, QC

Carleton Place Canoe Club
1985
Ottawa, ON?

Carleton Place Canoe Club
--
--
--
--
--
1986
ON
1987
Carleton Place, ON
1988
Valleyfield, QC
1989
ON
1990
North Bay, ON
1991
QC
1992
Welland, ON

Mississauga Canoe Club
1993
Carleton Place, ON

Club de Canoë-Kayak Lac Beauport
--

Club de Canotage du
Cap-de-la-Madeleine
--
Rideau Canoe Club
--
1994
Lac Beauport, QC

Rideau Canoe Club
91-

Club de Canoë-Kayak Lac Beauport
85-
Mississauga Canoe Club
44
1995
Welland, ON

Club de Canoë-Kayak Lac Beauport
--
--
--
--
--
1996
Carleton Place, ON

Club de Canoë-Kayak Lac Beauport


Rideau Canoe Club
1997
Sherbrooke, QC

Club de Canoë-Kayak Lac Beauport

Carleton Place Canoe Club
Rideau Canoe Club
1998
Carleton Place, ON

Mississauga Canoe Club
1999
Richmond Hill, ON

Club de Canoë-Kayak Lac Beauport

Rideau Canoe Club
2000
Lac Beauport, QC

Carleton Place Canoe Club

Club de Canotage du
Cap-de-la-Madeleine
2001
Welland, ON

Gananoque Motorboat & Canoe Club
184
Club de Canotage du Lac Sergent
146
Mississauga Canoe Club
117
2002
Carleton Place, ON

Mississauga Canoe Club
2003
Lac Beauport, QC
Club de Canotage du Lac Sergent
246

Club de Canoë-Kayak Lac Beauport
237
Sydenham Lake Canoe Club
125
2004
North Bay, ON

Club de Canoë-Kayak Lac Beauport
260

Otterburn Boating Club
104
Mississauga Canoe Club
102
2005
Welland, ON

Club de Canoë-Kayak Lac Beauport
206
Club de Canotage du Lac Sergent
179
Rideau Canoe Club
129
2006
Lac Sergent, QC

Club de Canoë-Kayak Lac Beauport
255

Rideau Canoe Club
213
Lachine Racing Canoe Club
120

Medals
TRILLIUM

Year
Location

Pts

Pts

Pts

2007

Mississauga Canoe Club (1)
368
Rideau Canoe Club
357
Ottawa River Canoe Club
242
2008
Sydenham, ON

Mississauga Canoe Club (2)
465
Rideau Canoe Club
277
Ottawa River Canoe Club
273
2009
Sudbury, ON

North Bay Canoe Club (1)
381
Carleton Place Canoe Club
373
Mississauga Canoe Club
342
2010
Sudbury, ON *

Mississauga Canoe Club (3)
773
Rideau Canoe Club
680
Carleton Place Canoe Club
627
2011
Ottawa, ON

Rideau Canoe Club (1)
874
Gananoque Motorboat & Canoe Club
729
Mississauga Canoe Club
569
2012
Welland, ON

Rideau Canoe Club (2)
1025
Mississauga Canoe Club
712
Cobourg Dragon Boat & Canoe Club
711
2013
Ottawa, ON

Rideau Canoe Club (3)
1028
Cobourg Dragon Boat & Canoe Club
796
Mississauga Canoe Club
728

ONTARIO BANTAM CUP

Year
Location

Pts

Pts

Pts

2014
Ottawa, ON

Rideau Canoe Club (4)
274
Burloak Canoe Club
192
Mississauga Canoe Club
169
2015

Ottawa, ON
* In 2010 the points system changed to 32/16/12/10/8/6/4/2 for an A Final and 16/8/6/5/4/3/2/1 for a B Final